Posted by www.nobilia.de on 30th Nov 2015
KITCHEN CULTURE À LA NOBILIA
QUALITY MADE IN GERMANY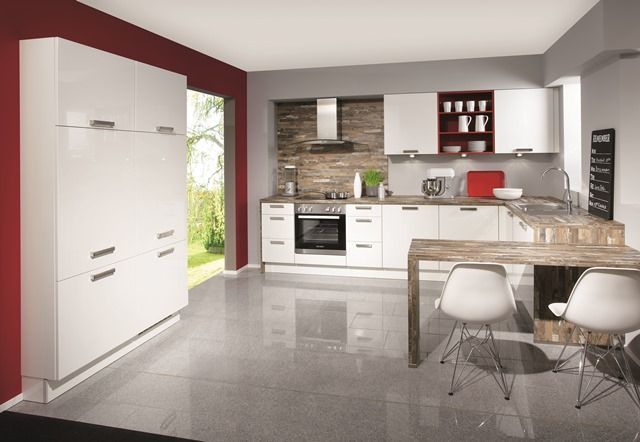 We build intelligently designed kitchens with style. Nobilia kitchens offer exceptional value for money and suit a wide
variety of lifestyles and tastes.
At the centre of everything at Nobilia is: QUALITY. In planning. In production. In order processing and customer service.
For us, quality also means: MADE IN GERMANY. Nobilia manufactures exclusively at its headquarters in Germany with
a staff of around 3315. The two factories in East-Westphalian Verl are among the most modern and efficient
manufacturing sites for kitchen furniture in all of Europe. Every day 3100 kitchens are produced and shipped from here.
Yet, every Nobilia kitchen is unique. Custom designed and manufactured with the utmost precision. The high degree of
automation guarantees that our standard of quality remains constant.
Kitchen culture à la nobilia means: Quality Made in Germany.
AUTOMATED PERFECTION
There is no other place on earth that produces more kitchen cabinets per day than the two Nobilia factories in East-
Westphalian Verl.
Nobilia is the largest kitchen manufacturer in Europe and produced 675,000 complete kitchens last year. Almost
every third kitchen sold in Germany is a Nobilia kitchen. The export quota is 46.5 %.
The high degree of automation of Nobilia's high-performance production ensures that all sequences operate precisely
and reliably, from goods inwards to product delivery.
A comprehensive manufacturing control system with more than 50 test sites within production guarantees a perfect
process.
We make no compromises when it comes to the quality of our products.