Stylish French Door Fridge -Our L4 Grande refrigerator in Diamond Black and Stainless Steel is designed for larger living. At an impressive 710 litre capacity the L4 Grande features a french door design and energy efficient technology. Perfect to fit into that large space, this refrigerator will suit all your grocery storage needs.

At an impressive 710 litres, the L4 Grande is designed for larger living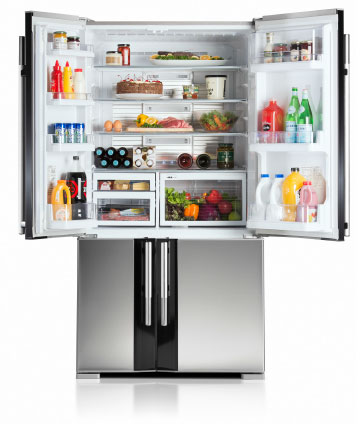 With an internal width of 800mm this refrigerator provides you with maximum storage capacity for grocery types of any size ensuring you will never be caught short of space. A French Door Design also allows for significantly more usable space when compared to a side-by-side fridge, particularly for bulkier items such as wide platters.
The L4 Grande features an ergonomic 4 door layout designed to reflect the most frequently used fridge spaces, creating a user friendly refrigerator with a stylish exterior design.